Do you need a piece of land cleared in Central Florida? Where Do You Start and what do you need to know? There are a number of things that go into land clearing and just as many issues to watch out for.
Utility Issues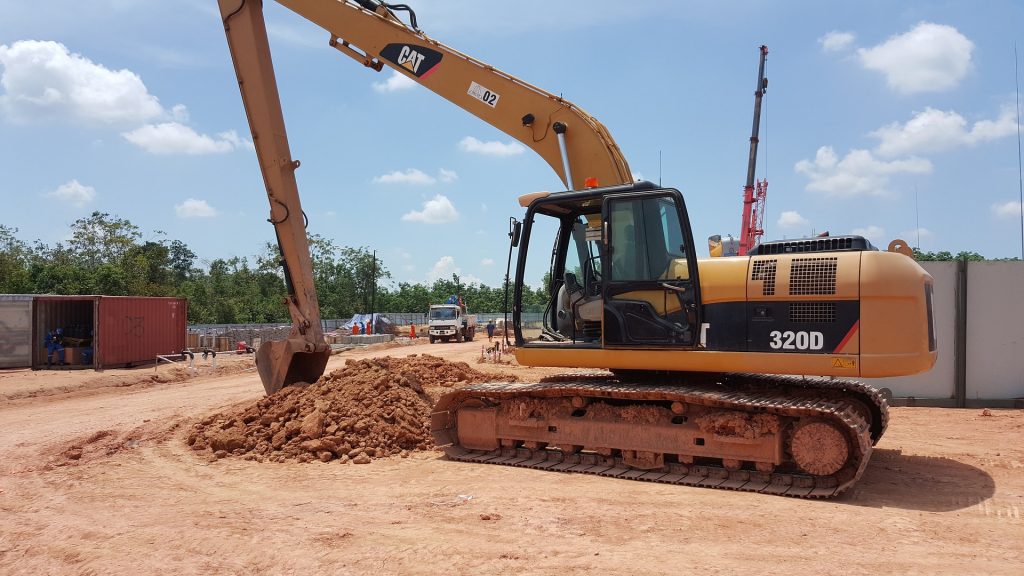 Underground utilities, sewer lines and power cables, are not always clearly marked. Detecting them may not be easy. Digging up these utilities can be extremely dangerous. Which is why professional excavation does excess research before beginning the project.
Tree Issues
Small plants and trees may be easy to excavate and remove, but removing larger trees and their roots take a lot more that bulldozing. It takes the experience of a professional to tackle these issues. Roots need to be expected before removing the tree and safety needs to be addressed as removing large trees can be dangerous and cause extensive damage.
Hazardous Materials
Hazardous waste left on abandoned or vacant property is an especially big issue here in Central Florida. Often times this includes chemicals, garbage, unwanted dangerous materials. These items need to be properly removed and disposed of.
Water Issues
Water sources located underground can be difficult to detect until you start digging. Soft ground can indicate an issue with water, which can be expensive to reroute to make the property buildable. It is important to have the property inspected before purchasing.
Permit Issues
Permits are required before excavation or site clearing can begin. To avoid any delays, make sure you have all the necessary information for the permits.
Finding the right team of professionals in Central Florida is crucial. This couldn't be more accurate when it comes to preparing your site for construction. Land clearing, grading, excavation, stormwater and utility installation system, and paving, must be done efficiently and with great attention to detail, to ensure a successful project. Hiring a reputable company is vital.
As a leader in the industry, Swell Construction knows what it takes to get the job done right. Including over 130 pieces of heavy equipment, ensuring there is no job that is too big, from land clearing, excavation, dirt hauling, roads, utilities installation to surveying and much more.
We are proud to be Central Florida's full service, licensed and bonded land development company specializing in residential, commercial and multi-family projects.