At some point in time, every Central Florida commercial or residential project needs an excavation or earthwork service. When it comes to a solid foundation, you want a company with the highest level of skill and professionalism. When it comes to quality earthwork, Swell Construction has become a leader in the industry.
There are a few key points when it comes to a successful project, from equipment, experience and budget constraints.
Equipment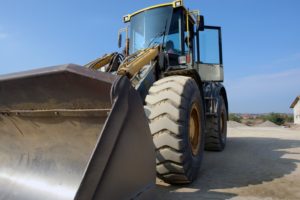 Choosing the right equipment for the specific part of the project is crucial. Not only for the highest quality, but also for the cost effectiveness of the job. It is important for the company has their own heavy equipment, that are properly maintained and reliable.
Experience
When it comes to projects in Central Florida, experience matters! Take a look at prior projects the company has done in the area. It will give you some type of concept of how your project will go.
Safety
Every contractor should closely follow all safety protocols. At Swell Construction Group we are proud to have the reputation of maintaining the highest safest standards.
Site Management
There are many projects going on in Central Florida, it is important to understand the location of the development site. A successful excavation establishes appropriate entrances and exists around the job site, how it will affect traffic, the location of their fill pile, and other considerations.
The Budget
Swell Construction is proud to deliver projects within budget and on time, without compromising on safety.
Licenses and Insurance
Now more than ever, having the proper licenses and insurance. Proper qualifications can save long will save in the long term. Never compromise on the necessary licenses, insurance, and certification.
When it comes to excavation and land clearing, consistency and quality are important keywords.
Our experienced team at Swell Construction knows what it takes to get the job done right. Including over 130 pieces of heavy equipment, ensuring there is no job that is too big, from land clearing, excavation, dirt hauling, roads, utilities installation to surveying and much more.
We are proud to be Central Florida's full service, licensed and Bonded Land development company specializing in residential, commercial and multi-family projects.