Land clearing is a big part of Central Florida's progress. Whether your next project is for a housing subdivision, shopping plaza, new business, or even a playground, some type of excavation is necessary.  Land clearing is typically thought of as the removal of all the vegetation, from the trees, shrubs, unwanted debris, topsoil, and any hazardous materials, but it is so much more.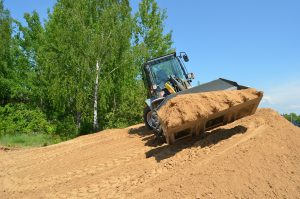 For a successful project, water run off and drainage need to be properly addressed. It may seem pretty straightforward, but with Central Florida extreme afternoon thunderstorm, it is anything but. Proper drainage means all that water will have somewhere to go, instead of causing a flood inside a building or on the property. When you hear on the news the flooding problems in certain neighborhoods or parking lot, the problem can usually be linked back to the land clearing.
It is also important to hire an experienced land clearing service, this way they will be well versed in the different soil types in Florida. 
More and More projects are conserving green space
Whether it is leaving a few old oak trees for an eye catching playground area, shade for a parking lot, or next to an office space to reduce energy costs, today's projects are incorporating green spaces into their designs. For a better environment and community. 
When it comes to land clearing services, not all are created equal
It takes the right experience and equipment to get the job right. Understanding the latest techniques, newest laws, ensuring the job is done right, and stays within budget and on schedule takes experience and a dedicated crew.
As a leading full service site development in Central Florida, Swell Construction Group,  we feel our responsibility to provide our customers with a quality-finished project. This is achieved by having highly skilled personnel in all positions within our company.
We provide accurate estimates and perform our scope of work in an efficient, timely, and a cost effective manner.
We specialize in earthwork, excavation, land clearing, land grading, storm water, utility system installation, paving, and much more. With over 30 years of experience and over 130 pieces of heavy equipment, we can tackle any project!