Orlando and Osceola are known for some beautiful residential communities and businesses. They are very successful, the developer purchase some land, create a plan, then develop the property and sell it or generate a profitable business. It leaves many wonder how do they do it?
What Is The Secret To A Successful Development?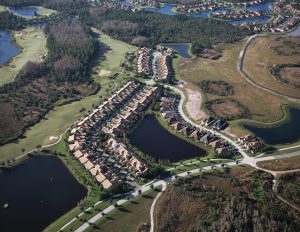 High standards from the beginning 
Every project starts from the ground up. This means development of the site, including land clearing, grading, earthwork, excavation, paving and storm water and utility systems installation. You want the investment to succeed, which means it needs to be done right. The companies you hire need to have the same high standards. 
Maximize your projects potential
During the early stages of developing the land is vital to maximize the every bit of land. The latest excavation and site prep techniques can meet the developments objectives while giving the feeling of more space.  This comes in particularly helpful in housing developments, where more houses typically means more money. But new residence may want more space and not feel like the houses are on top of each other. 
Creating a solid ground for construction 
Grading sets the base for the entire project. Projects that are not properly graded can have foundation, erosion, and drainage problems down the road. It can also negatively affect the wildlife and surrounding environment.
How Swell Construction Company can help
Want to complete your project within budget and on time? Then contact Swell Construction Company for all your excavation and site development needs. Removing all the dirt, soil, trees, shrubs, rocks, debris and any hazardous materials, for a solid foundation with a level base for a successful project. 
The goal at Swell Construction is to ensure the land will be properly cleared, and stabilized for a solid foundation for homes, buildings, and other features.