The key to lasting pavement is proper drainage, construction techniques, and quality materials. Whether it's for a walkway, road, or asphalt driveway here in Central Florida, creating proper drainage will prevent potholes and cracking. 
Asphalt's greatest nemesis is water infiltration. The design and installation of pavement should take into account the slope and drainage. A lasting drainage system takes into account subheading and surface drainage. 
What's the secret to a pavement that last for years without any problems? 
Subgrade Drainage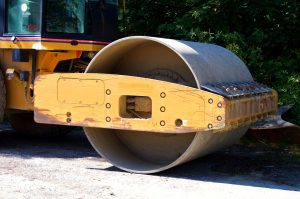 Properly installed subdrainage is responsible for strong pavement, lasting well into the future. To preserve the subgrade drainage pipes should be installed with filters. This allows a consistent flow of water and contain small particles of soil within the subgrade. Proper materials are also important to ensure potholes don't happen in the future, or any sinking or shifting in the foundation. 
Surface Drainage
The quality and type of asphalt mix used for a project are vital for proper surface drainage. An intact, impermeable surface creates a protected subgrade. Which means water won't pool near the edges and water will drain properly, protecting the subgrade.
What makes Swell Construction a step above the rest?
Swell Construction has a reputation in Central Florida that is built on service, performance, and quality. We provide services in land clearing, grading, earthwork, excavation, paving and storm water and utility systems installation.
Our team consist of excellent field personnel, a licensed professional engineer and a licensed professional surveyor to provide added support for each and every project.
We have extensive experience working with Owners, Engineers and Municipalities on all aspects of a proposal in order to get the project to the next level.  Our state-of-the-art estimating software system takes the guesswork out of proposal preparation and ensure the accuracy. 
Swell Construction Group is fully licensed, bonded, and insured. With over 130 pieces of heavy equipment, we can handle any size project. Contact us for more information on your next project.