When it comes to site development projects in Central Florida, Orlando, Kissimmee, Clermont, Lady Lake, whether it is land clearing, grading, earthwork, excavation, paving and storm water and utility systems installed, it is vital to choose the right company. 
There is a Lot at Stake
It is important to choose a local company who understands the environment, professional, one that builds relationships within the community, has skilled personnel, the right equipment, and is proud to provide quality finished projects. That's our goal at Swell Construction.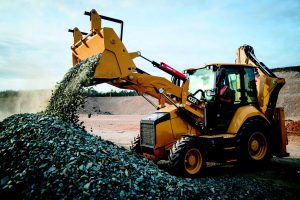 The Right Equipment Matters
Backhoe Loader 
Typically used for jobs that are medium to small. They have the iconic look with a bucket in the back and adjustable shovel in the front. It is used for backfill work, laying pipes, and moving dirt. They are great for urban areas because they move around easily on tires. 
Bulldozer 
One of the strongest pieces of equipment in the industry. It's reliable, extremely heavy, in the front it has a flat, wide blade, and ride around on treads. It is used to break up large boulders and moves huge amounts of dirt. 
Excavator 
The excavator is the equipment most often connected with large construction projects. It has a cab where the team member sits and operates the excavator, attached to it is a long bucket arm. Typically used for big jobs, it runs on tracks and can rotate 360 degrees. There are several different types of excavators to remove trees, dig trenches, lift heavy objects, remove trees, and place pipes. 
A Spider Excavator, instead of tracks it uses 'legs' so it can move on any type of terrain, including narrow ditches and steep inclines. Zero swing excavators are used in confined spaces, the swing of the arm is the width of the piece of equipment. A Swamp excavator has unique tracks make it perfect for dredging and for projects near water. 
Crawler Loader 
Is a great way to move materials off site. It combines the backhoe's bucket capability with the excavator's track mounted power. 
The Right Equipment Delivers The Best Results!
It takes the right equipment for a successful project to be completed on time and within budget. Swell Construction has over 130 pieces of heavy equipment to ensure that no project or task is beyond our limit.