Excavation and site clearing is definitely an important step in Central Florida construction. The work can include grading, removing dirt, bringing in soil, trenching, and so much more.
The process takes experienced and skill, heavy machinery like forward loaders, excavators, backhoes, and bulldozers. Creating. A stable ground is necessary for a strong foundation, proper drainage, and to avoid problems down the road.
What should you expect from an excavation company?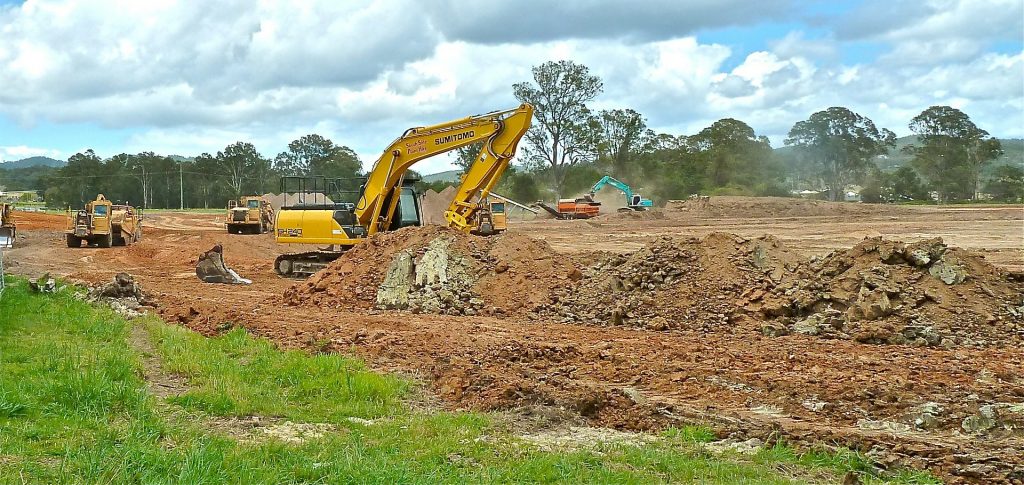 The first step, the excavation company will prepare the process by working with land surveyors, utility companies, and permit services.
Then the land must be cleared of all the brush, boulders, trees, any obstacles and the area staked out.
The the soil is properly prepared to ensure good drainage, both under the ground and surface water. This includes demolishing any pre-existing structures, grading, hauling out any debris and dirt, and smoothing out the soil. This is necessary to ensure the property is stabilized and ensure there won't be any drainage and erosion issue.
The excavation company will take care all the required trenching for foundation footings, drainage and water pipes, sewage and utility lines.
Some projects will require cut and fill, this is where the earth is moved from a high are lot a lower area.
Steps to a successful excavation and site clearing projects.
The scope of the entire project should be precisely planned out. This way everyone will have a clear picture of the work. This will ensure the produce safe and successful.
A schedule should be mapped put, the steps defined and followed in sequence.
To avoid any compromising of the buildings and problems with erosion, stormwater and drainage management mush be addressed.
To ensure the underground utility lines are not compromised, there should be careful planning.
Trust and good communication is necessary for a successful project.
Your Project Deserves The Best, but without the high price tag
Swell Construction Group has an unmatched reputation. With customer service that is top tier and the highest quality work, we our proud of our reputation of performing under budget, on schedule, and with pride.
Swell Construction has a long history of working with commercial, multifamily, and single family residential site development, Swell Construction Group has been working on projects in Central Florida since 1989, ranging in size from 1 to over 500 acres.