When starting on any construction job this New Year in Central Florida, whether you are in Orlando, Windermere, Kissimmee, Osceola, Volusia, or even the Villages in Lake County, you want everything to go smoothly. No setbacks or delays. Framing out the project and pouring concrete is very exciting, but it's the site clearing and excavation that can make or break the entire project.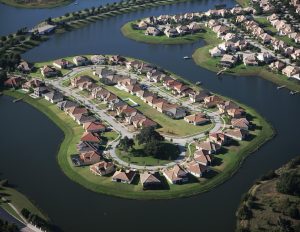 Swell Construction is Central Florida's premier excavation company. We take pride in quality land clearing, grading, earthwork, excavation, paving and storm water and utility systems installation, to get your project done under budget and on time!
Proper land clearing means fewer frustrating setbacks and no future problems. For best results our experienced excavation team is committed to delivering the ideal result, even in the toughest terrain conditions.
Brush Removal: Much of Central Florida's land is filled with abundant vegetation, leaving your construction site overgrown. Our team will clear out the necessary areas to create clean, clear property.
Tree Clearing: Trees in Florida thrive in all of our sun and rain. Which makes removing them very labor intensive. It takes proper equipment and an experienced crew.
Stump Removal: Stump can create major problems for contractors and developers, proper removal is vital to any project.
Erosion Control: Surface runoff, prevent flooding, water pollution, and soil loss, erosion control should be done by experts who definitely know what they are doing!
Grading: To ensure the success of your project, it requires a level base, designed angles and slopes.
Fill Export/Import: Land clearing also includes removing excess soil or brining more onto the site. Ensuring there aren't any safety hazards or major inconveniences.
Site Management: There are many projects going on in Central Florida, it is important to understand the location of the development site. A successful excavation establishes appropriate entrances and exists around the job site, how it will affect traffic, the location of their fill pile, and other considerations.Â
Placement of Utilities: Utilities add another dimension to the project, from not damaging existing ones to coordination and placement of the new sewage, gas, water, and utility lines.