Excavation and site preparation for any type of construction project in Central Florida will need a quality land clearing service. For the best outcome, proper site preparation requires the clearing be done comprehensively and effectively. 
Swell Construction Company is committed to integrity and quality. We are proud to be Central Florida's top choice for land clearing and excavation.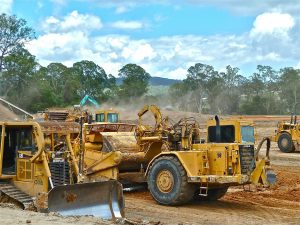 Land Clearing
When preparing a property for construction, the site needs to be cleared. This includes removing any natural and artificial barriers and adjust the land to suit the needs of the project.
We deliver ideal results, to create a quality site, preventing any setbacks or safety hazards in the future. 
Brush Removal
Vegetation in Central Florida is plentiful, it creates sites that are overgrown and not passable. Our team of experts come in and clear out the area, leaving you with clean, buildable acreage. 
Clearing Trees
 Our tropical conditions encourage trees to thrive. Removing them can be dangerous and labor intensive. It requires the right equipment and experienced crew. 
Removing Stumps
Our torrential thunderstorms and hurricanes have left many properties with stumps.  For developers they can be a tactical challenge. Removing them and their roots are vital for a successful project. 
Erosion Control
A very important aspect of any construction project here in Central Florida. After the vegetation and debris are properly cleared, it is surface runoff needs to be effectively taken care of to prevent gamut of problems including flooding, soil loss, and water pollution. 
Grading
Another important step in preparing the site, grading the subgrade. Meeting the scope of the design, creating a level base, angles and slopes. 
Fill Export and Import
A major part of the process of site clearing. Removing excess soil or bring it in as needed. Ensuring a safe and convenient working environment. 
When it comes to site clearing and earthwork, the key to success is experience. Our versatility, experience, equipment, and top notch customer service, is what makes Swell Construction one of Central Florida top excavation services for commercial and residential projects.