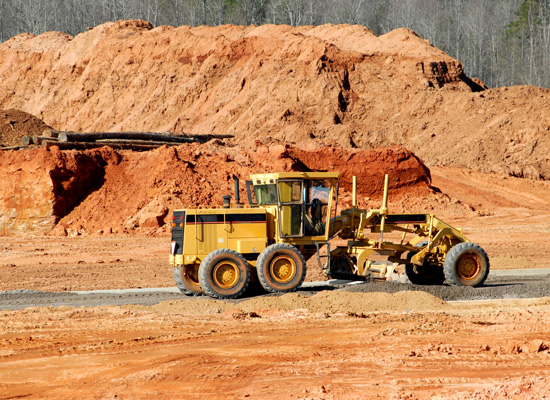 Excavation and site clearing here in Central Florida takes experience and the right equipment for a solid foundation and a successful project. Prepping the lot involves critical steps. The excavation company partners with engineers to create a foundation that last for years to come.
Understanding The Land, Before Excavation Starts
Knowing what type of soil, with a soil report and working with engineers, lays the groundwork for the project. Understanding both the components of the soil and the plasticity index, is vital. The last thing you want a lot of clay material under a foundation, expanding when it gets saturated with water, adversely affecting the permanency of the building.
Preparing The Best Foundation
It is also important to survey and scan the land to ensure the project gets done properly and in the most time and cost efficient manner.
Survey The Slope
Understanding the lay of the land dictate how the excavation service will tackle the project. This may include using the latest technology to calculate the lowest and highest point, then truck in quality buildable soil to ensure a level foundation.
Compaction Is Key
Compacting the soil reduces the number of air pockets in the subsurface. Minimizing the risk of shifting soil due to the pressure of the building. Compacting also makes it hard for water to infiltrate the soil.
A Successful Project
At Swell Construction we don't cut corners. We are proud to provide quality work. Our teams are knowledgeable and provide sensible solutions to ensure the job gets done right. We take the time to listen to our clients needs and partner with them to get the project done within the expected time frame and within budget.
When It Comes To Excavation And Land Clearing, Consistency And Quality Are Important Keywords
Our experienced team at Swell Construction knows what it takes to get the job done right. Including over 130 pieces of heavy equipment, ensuring there is no job that is too big, from land clearing, excavation, dirt hauling, roads, utilities installation to surveying and much more.
We are proud to be Central Florida's full service, licensed and Bonded Land development company specializing in residential, commercial and multi-family projects.