The natural process of soil erosion, where the soil is stripped away, is a monumental issue here in Central Florida. Due to the intense rain and winds. If the land is not properly graded in the initial construction phase, erosion first strips the topsoil from the property, then compacts the remaining soil. Once compacted, the soil cannot absorb water as it once could. Increasing the rate of erosion and putting you at risk for floods.
Preventing problems from soil erosion
While soil erosion is a natural process, through strategic grading and stormwater management, damage can be prevented, as well as costly repairs down the road.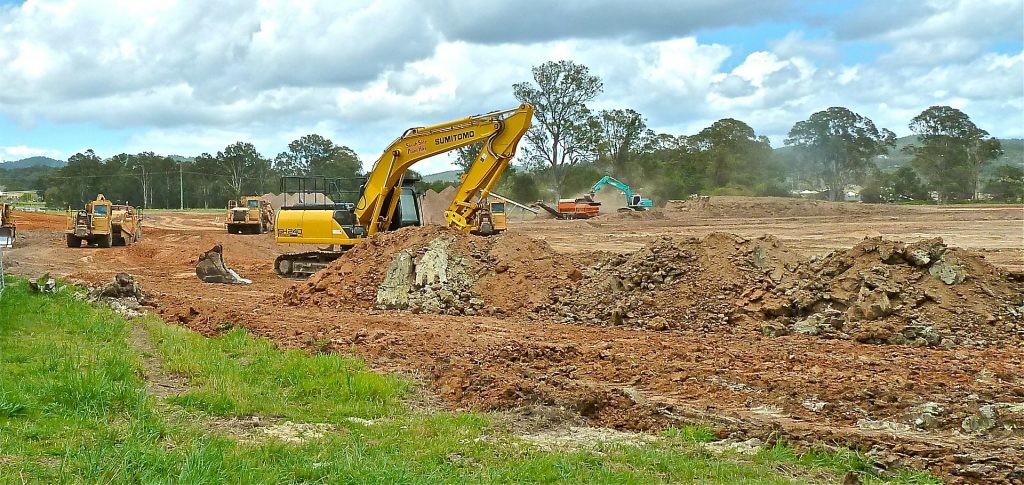 Strategic grading
The purpose of grading is to ensure the foundation for your project is level and stable, according to your project. For an optimal outcome, the elevation or slope is altered. There are many factors to take into account, such as irrigation, drainage, and erosion.
Grading can decrease a slop that facilitates erosion. Stabilizing the ground by restructuring, cutting the land, and eliminating slopes.
There are a variety of methods and equipment that goes into grading. Large machines are necessary, such as excavators, road graders, and drum rollers. It is vital for the grading contractor to be knowledgeable and familiar with the environment.
Stormwater Management
Another major cause of erosion is stormwater and rain runoff. Well calculated site development will properly divert water into proper channels. If not done properly, the foundation is at risk of sliding or shifting. Creating an unstable and unsafe environment. The last thing you want is water to ooze into the foundation of a building and causing structural issues.
Preventing erosion and stormwater management is vital for a stable base for your project. Which is why it is so important to hire a Central Florida grading contractor who is qualified and experienced.