Commercial construction projects here in Central Florida usually involve some type of land clearing or excavation tasks to ensure the land is ready for construction.
The removal of trees, brush, dirt, rock and any debris, is considered land clearing. While, excavation is when the dirt is moved according to the architectural design, filling low areas and removing higher ones.
Land Clearing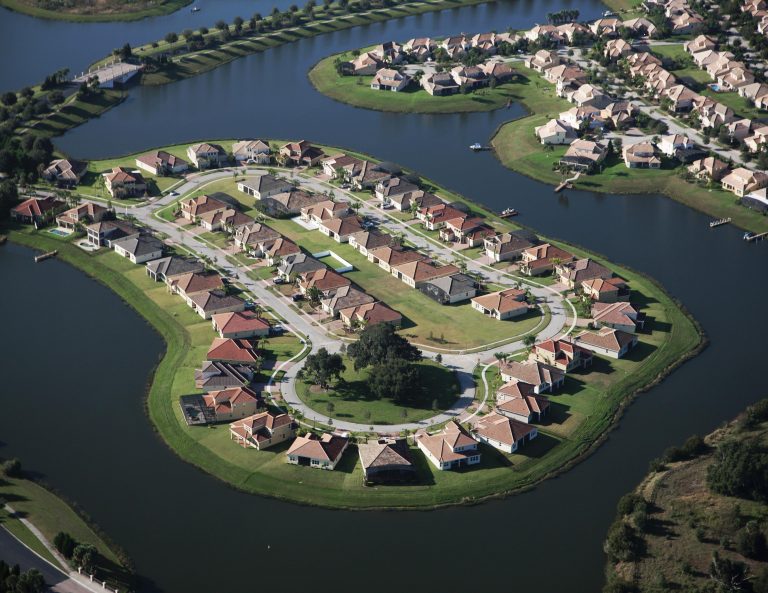 There are a number of processes that incorporate land clearing, depending on the construction project and the property.
Clearing our any unwanted debris, including rubble, chemicals, and garbage from the construction site. After removing bushes, trees, rocks and dirt, the ground will need to be stabilized and leveled.
This is an important step that affects the overall quality of the project for years to come.
Land Excavation
Once cleared of debris, the land is ready for site excavation.
The next step is grading the land. This ensures the ground is reshaped to the planned grades. Proper drainage is imperative for any property in Florida, of which land grading plays an important role. It also helps control sedimentation, soil erosion, and surface runoff.
Improper grading can result in increase peak flows, high runoff, poor drainage, and flooding. If the ground is left at levels that are inappropriate, it disturbs the natural patterns of the storm water and can cause a huge, costly mess.
What makes Swell Construction stand out?
Our attention to the smallest details. Excavation is so much more than moving dirt and removing a couple of trees with a bobcat loader and excavators.
We ensure minimal impact on the environment and keeping intact the existing underground utilities, without causing damage to the landscape or property.
When it comes to excavation and land clearing, consistency and quality are keywords. Our experienced team at Swell Construction knows what it takes to get the job done right. Including over 130 pieces of heavy equipment, ensuring there is no job that is too big, from land clearing, excavation, dirt hauling, roads, utilities installation to surveying and much more.
We are proud to be Central Florida's full service, licensed and Bonded Land development company specializing in residential, commercial and multi-family projects.