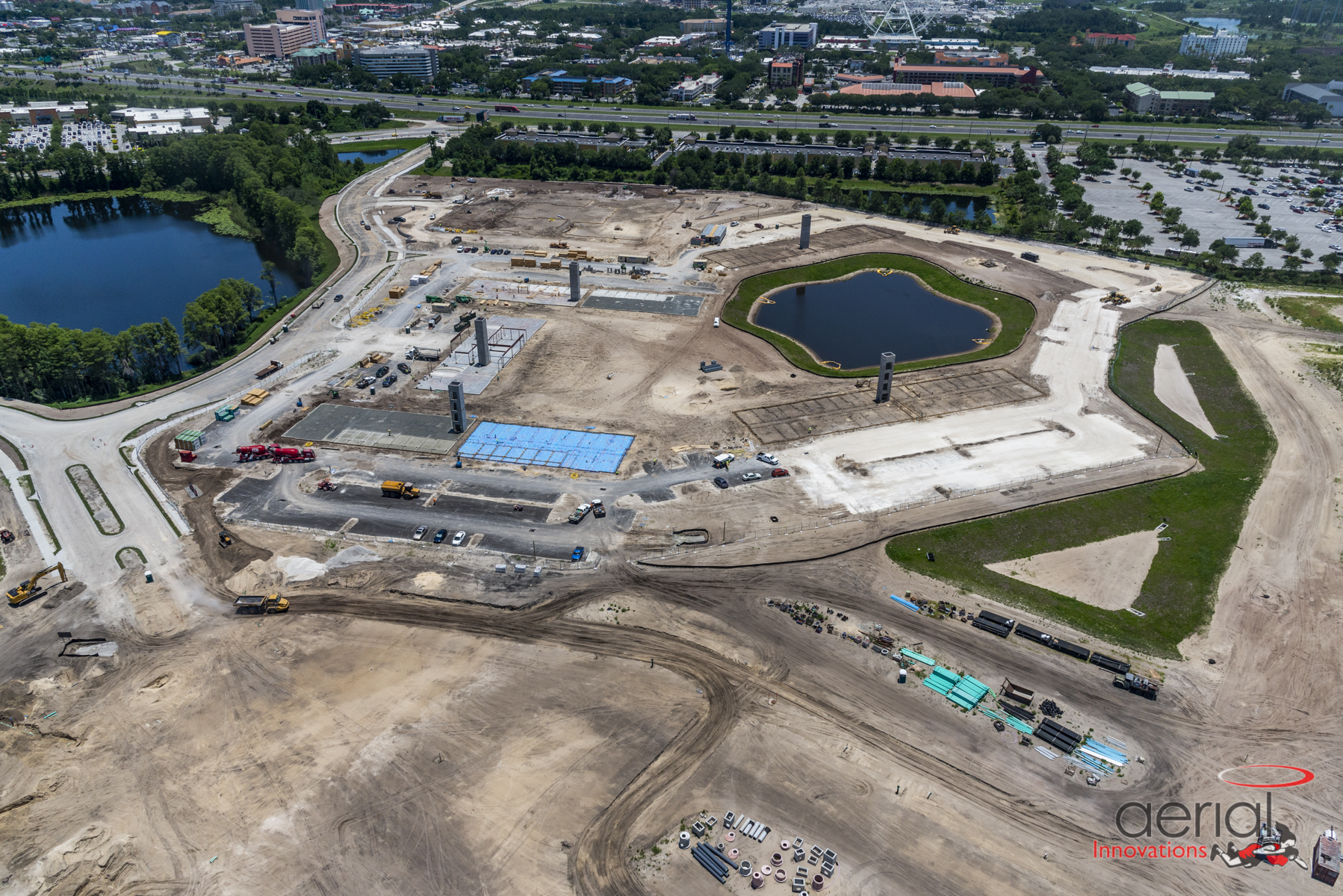 Not all excavation projects, land clearing, grading, earthwork, excavation, paving and storm water and utility systems installation, are the same in Central Florida. They each come with their own set of unique challenges. For the success of your project, quality site preparation is necessary, problems down the road have become all too common.
Swell Construction is proud to be a leader in the industry. With a variety of construction services, our team is ready to get your job done right.
What is Land Clearing?
Land clearing prepares a piece of property for construction to begin. This entails removing any obstacles, either man-made or natural, and making any adjustments in the soil and topography to suit the design needs. Unfortunately, if not done properly risk arises in costly setbacks, safety hazards, and problems in the future.
Our Services Include:
Brush Removal
Properties in Central Florida can quickly become overgrown with vegetation. Swell Construction has the equipment to clear out and remove all types of plants and debris to create usable and clear land.
Tree Clearing
Our tropical climate makes the perfect for trees to start growing just about anywhere. But removing them can be dangerous and labor intensive, it takes an expert crew and equipment to remove them properly.
Erosion Control
Erosion control is of utmost importance here in Central Florida. After the vegetation is cleared, surface runoff must be addressed to prevent flooding, soil loss, and pollution.
Grading
To ensure the success of your project, it requires a level base, designed angles and slopes.
Fill Export/Import
Land clearing also includes removing excess soil or brining more onto the site. Ensuring there aren't any safety hazards or major inconveniences.
A solid foundation starts with a quality construction site development. In the past decade, there has been a dramatic call for eco-friendly construction practices here in Central Florida. At Swell Construction we believe that starts before construction begins. We are committed to reducing the negative impact site development has on the environment.